Alpacka Raft launches Global Ambassador team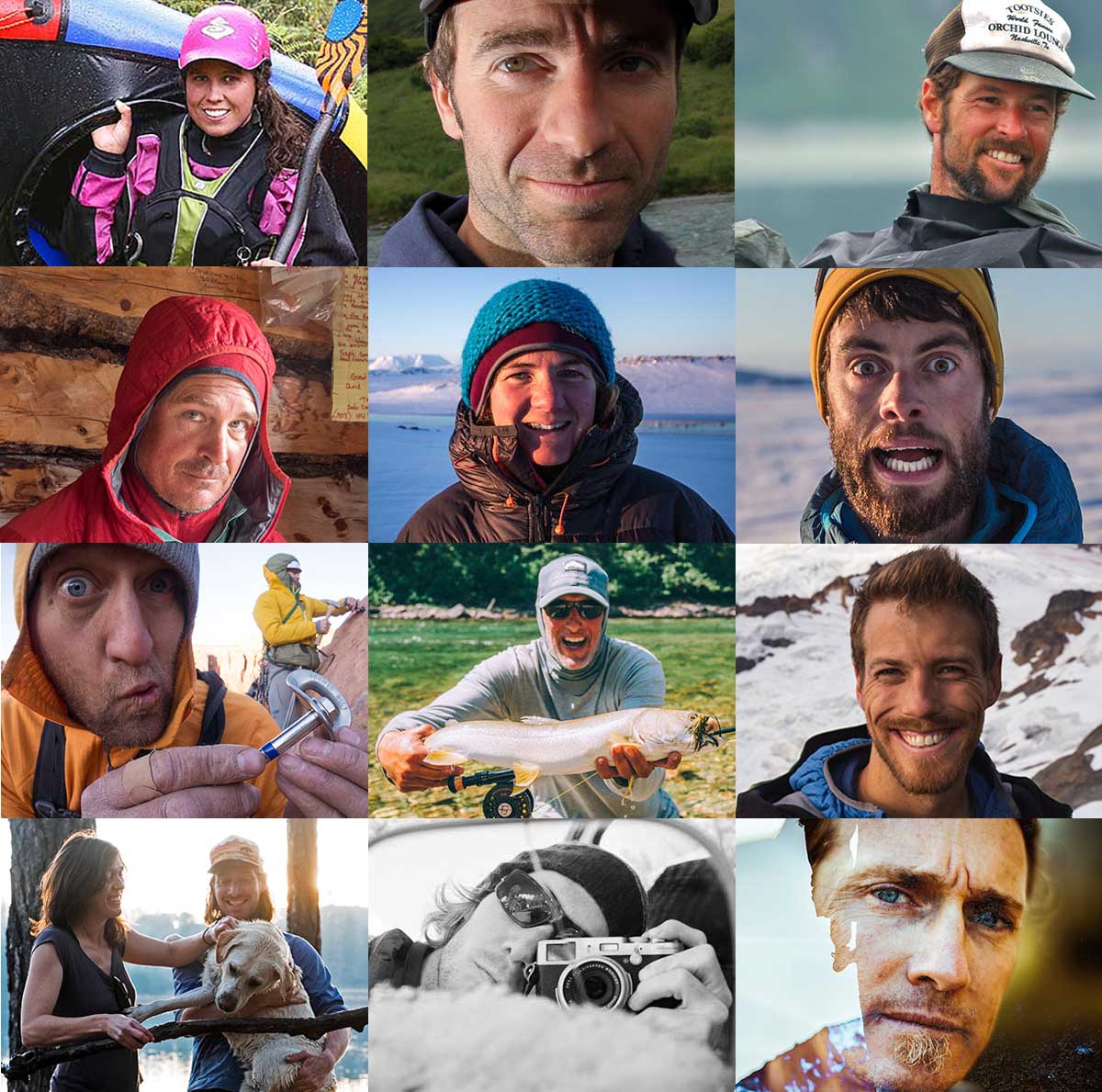 MANCOS, Colorado (February 12, 2019) – Alpacka Raft is pleased to announce the creation of our Ambassador team, a diverse group of packrafters, photographers, bikepackers, fishermen, and all-around creative, multi-sport adventurers.
Consisting of individuals based in Alaska, Colorado, Montana, Utah, Washington, New Zealand, Scotland, Ireland, and British Columbia, the team members immerse themselves in adventure throughout the world using packrafts to further travel through wild landscapes.
"Through their imaginative adventures, conservation work, or innovations in exploration, this talented group of women and men have integrated Alpacka Rafts on their incredible journeys. As Ambassadors, we recognize and highlight their achievements in transforming the world's blue lines into trails." Sarah Tingey, Outreach and Operations Director
Creatively exploring the world's packrafting landscapes via bike, foot, boat, and ski, multi-sport adventurers Dulkara Martig, Luc Mehl, Steve "DOOM" Fassbinder, Mike Curiak, Annie Lloyd-Evans and Huw Oliver, lead Alpacka's group of influential, eccentric, bushwhacking, non-conformists.
Photographers Paolo Marchesi, Jeremiah Watt, Andrew Burr, Jacob Moon, and Braden Gunem & Glaire Cripps all adventure with packraft while documenting the process of traveling via waterways with camera in hand.
"We're proud to elevate the genuine, self-reliant, and creative multi-sport adventurers who have positively impacted our packrafting community." Thor Tingey CEO.
Alpacka Raft is poised to launch their 2019 packrafts with some exciting new models, some significant upgrades, and a streamlined, affordable version of the Alpacka Series called the Classic, in early March 2019.
About Alpacka Raft
Alpacka Raft started in the fall of 2000 as a collaboration between Sheri Tingey, the designer behind the products, and her son Thor, who had just completed a 700-mile packrafting traverse of Alaska's Brooks Range and had some ideas for how to make a better performing packraft.
Alpacka Raft seeks to design and hand-craft the most innovative, premium packrafts available. They strive for a legacy of leadership, stewardship, and support that allows their community of diverse boaters a lifetime of use and adventure-driven fun. Every Alpacka Raft, from cutting the fabric to putting the final touches on a spray deck, is made by hand and shipped to customers from the Alpacka factory in Mancos, Colorado, under the Made in USA standard. Alpacka Raft is one of the largest employers in town.
###